De Pankraker 86 – 19.11.2019 – Ode aan koning Filip
Omdat we op 15 november koningsdag vierden, brengen we een warme ode aan Filip, koning der belgen. Dat doen we nog altijd het beste door hem de ene na de andere bak vuiligheid naar zijn kop te gooien. Sorry Fil.
Black Majesty – Thus Singeth The Sword Of Curse, Key Of Truth >>> Nor * 2009 * Seventh King of Edom * Death Rituals
Black Witchery – Destruction Of The Holy Kingdom Which Spawned The Cursed Trinity Of God  >>> USA * 1998 * Summoning of Infernal Legions * Dark Horizon Records
Conqueror – Kingdom Against Kingdom >>> Can * 1999 * War Cult Supremacy * Full Moon Productions
Necromantic Worship – Nergal, The Raging King >>> Hol * 2015 * Spirit of the Entrance Unto Death * Nuclear War Now! Productions
Bone Awl – The King In Red >>> USA * 2007 * Meaningless Leaning Mess * Nuclear War Now! Productions
Deathly Scythe – Abysmal Kingdom of Stars >>> Chi * 2019 * Celestial Darkness * Necrolatry Records
Mystifier – The Dark Kingdom (T.E.A.R.) >>> Bra * 1992 * Wicca * Heavy Metal Maniac Records
Eternal Champion – The Last King of Pictdom >>> USA * 2016 * The Armor Of Ire * No Remorse Records
Faith No More – The Gentle Art of Making Enemies >>> USA * 1995 * King For A Day, Fool For A Lifetime * Slash Records
Imperial Cult – Spasm of Light >>> Hol * 2019 * Spasm of Light * Amor Fati Productions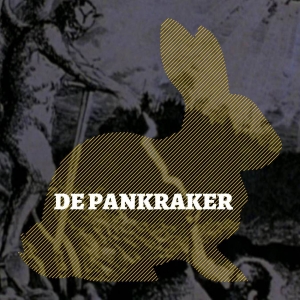 De Pankraker is de hardste keutel van Wit Konijn. Dit extreem metalprogramma staat voor een cluster van metal subgenres die worden gekarakteriseerd door een tonische, verbale en visuele transgressie. Kort samengevat: geniale riffs, kletterende drums, hamerende basslijnen en oerlelijke vocalen. Metal for demons!!
Wekelijks is er een nieuw thema dat moeite moet doen de muzikale prestaties niet te overschaduwen. Dat lukt ternauwernood, na een wekelijkse strijd met de platencollectie.
Met De Pankraker.